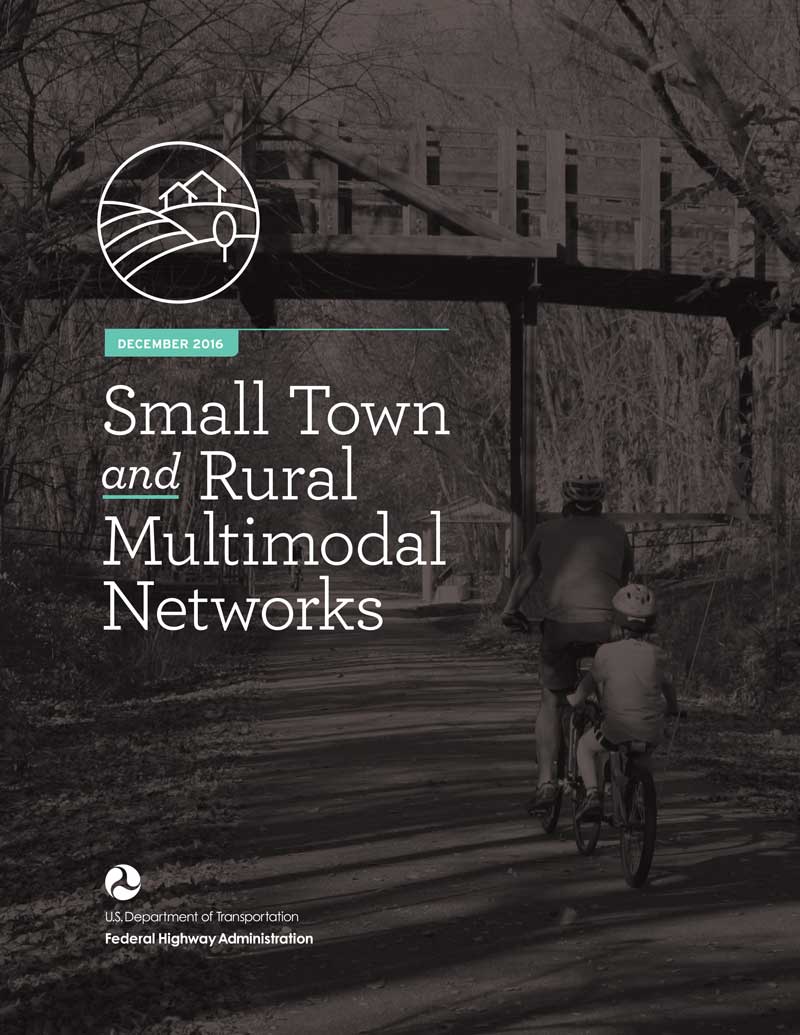 The materials on this website represent a subset of guidance from the FHWA Small Town and Rural Multimodal Networks document. For additional design considerations and expanded content topics, refer to the FHWA Website for Small Town and Rural Multimodal Networks. RuralDesignGuide.com is not affiliated with FHWA and was created for information sharing purposes only. 
Facility Types
This guide provides design information for a variety of multimodal facility types applicable to small town and rural settings.
Each facility type is categorized by its degree of separation from the motor vehicle travel lanes. Facilities should be selected in response to the prevailing speed and volume of motor vehicle traffic. Select a category to the right to begin.